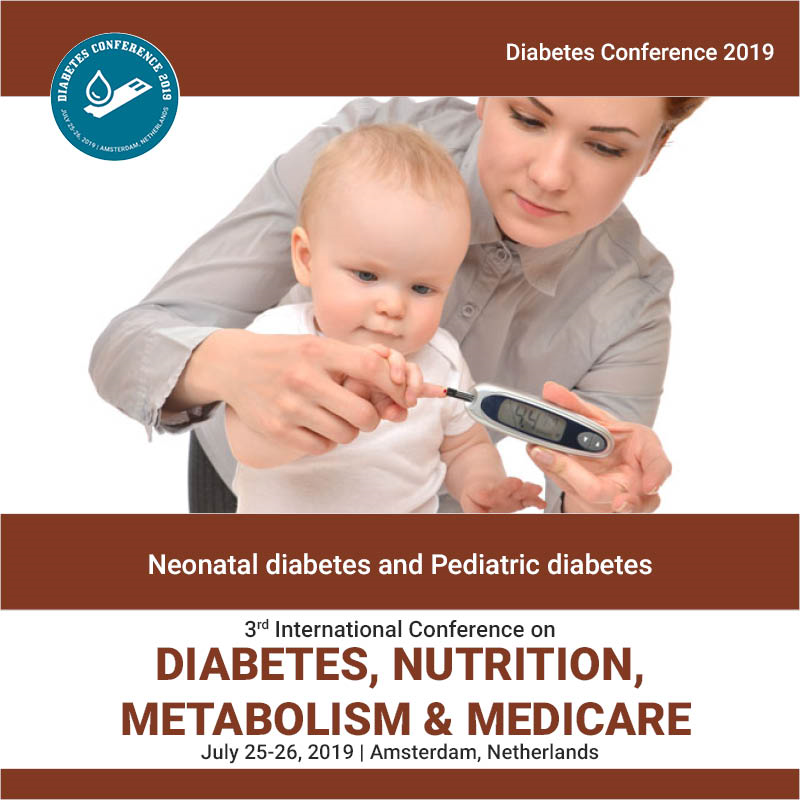 Neonatal diabetes is caused by a mutation in a gene that affects insulin production. Neonatal diabetes is a monogenic form of diabetes that occurs in the first 6 months after the birth. This means that blood glucose levels in the body rises very high. The main feature of neonatal diabetes is being diagnosed with diabetes less than 6 months of age and is different from Type 1 diabetes as Type 1 diabetes doesn't affect anyone under the age of 6 months. About 20 per cent of children with neonatal diabetes also have some developmental delay resulting muscle weakness, learning difficulties and epilepsy.
Babies born to a diabetic women with are often much bigger, a condition called "macrosomia", because their mothers have high blood glucose levels, they get too much glucose through the placenta. And in this condition the baby's pancreas senses it and makes more insulin to use it up. That extra glucose gets converted into fat, and makes the baby fatty.
Permanent neonatal diabetes mellitus is a type of diabetes that first appears within the 6 months of baby birth and persists throughout the lifespan. This type of diabetes is characterized by high blood glucose levels i.e. hyperglycaemic condition resulting from the shortage of the insulin hormone.
The combination of developmental delay, epilepsy, and neonatal diabetes combined called as DEND syndrome. And Intermediate DEND syndrome is a similar to DEND syndrome but with milder developmental delay and without epilepsy. In some cases with permanent neonatal diabetes have an underdeveloped pancreas.
Mostly Pediatric diabetes results in type 1 and is a lifetime dependence on exogenous insulin. In Pediatric diabetes it is mostly type 1 diabetes because child's body makes little or no insulin due to an overactive immune system.
Neonatal & Pediatric Diabetes Symptoms
Risk factors of Neonatal & Pediatric diabetes
Neonatal & Pediatric diabetes prevention measures
Neonatal care for diabetics
Different stages of diabetes